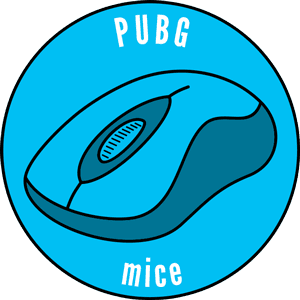 PUBG is a battle royale game where strategy counts A LOT. If you look on YouTube, it's even possible to find games where people have won chicken dinners without killing a single player.
That said, for most people, being able to enter a gunfight and dropping other players is gonna be very important in order to win. Out of all the things you can upgrade in your setup to ensure that your aim is true, a good gaming mouse is definitely the most important.
So, in this guide, I'll try to help you make the right choice when it comes to the best mouse for PUBG specifically.
Ready? Right on..
What's the Best Mouse for PUBG?
Gaming mice have seen a boom in the last few years and there's been a TON of new models hitting the market year round. While there are plenty of small companies, I'm going to base my recommendations on the mice I've tried as well as other people's opinions and reviews.
Have I tried every gaming mouse on earth? No, not really.
But will you be able to find something for you in this guide? Absolutely. The most popular mice are the most popular for a reason.
Let's take a look at the factors to consider when choosing a mouse for PUBG (or any FPS game at large).
DPI
DPI stands for "dots per inch" and it's basically the resolution at which the optical sensor under the mouse can track the mouse movement. In general, more DPI = more accurate tracking.
It's worth noting that in reality, most people don't ever run their mouse over 800 DPI, and higher maximum DPI are not always indicative of a better mouse.
Acceleration
Every gaming mouse maker tries to create a mouse with no acceleration whatsoever. The idea is that, in order to be accurate, you want a mouse that mimics your hand's movements on the screen 1:1.
Other factors
There are other factors like mouse spin out and jitter, but I honestly think it's not worth getting too deep into these for one simple reason: the mice here are already a selection of the best mice on the market. That means that they all have really good optical sensors that don't exhibit any of those issues.
Best FPS Mice for PUBG
I'm going to group here the mice that are just "generic" gaming mice. No special features, just mice that are widely used in the pro gaming field and that are widely acclaimed.
Let me preface my opinions of these mice by saying that, as of October 2017, I've had my current mouse for 10 years. Yes, you read that right, 10 years.
My Logitech G5 is in my opinion one of the best mice ever made. It's long since out of production, but you can still find some refurbished units online. Its durability speaks for itself, and the shape is just the most comfortable I've ever tried.
Of course, the only thing that I'd change is the sensor: a modern sensor is definitely an improvement for speed and lack of acceleration.
I have recently upgraded to a Logitech G403, and I'm very happy with it.
Update: I'm now using a Logitech G303 as my main mouse instead. More on that further down.
Note
: the mice in this article are all for medium/big hands (just cause my hands are big), and mostly for finger and claw grip – which is what most pro gamers use, as it allows for a lot of control and fast click spamming.
Click spamming is essential in PUBG for the early stages of the game when you're likely to not have a full auto weapon yet.
Let's look at my top picks..
The Logitech G403 mouse ticks all the boxes. It has a really nice shape that allows for a lot of control. It features the revered Pixart PMW3366 sensor (Logitech's own version of the public PMW3360 sensor), and it's a really fast mouse.
It tracks very reliably with zero acceleration and it's very light (at 106g for the wired version).
This mouse feels good in the hand, it's big enough to be used for claw grip and palm grip, unlike the smaller G Pro.
The clicks are nice and firm, with just the right amount of play, thanks to the Omron switches. The left and right mouse click switches are rated at 20 million clicks, so durability should be good too.
If you don't mind a little extra weight (116g), the wireless version is also super nice, removing the somewhat thick and bulky cord.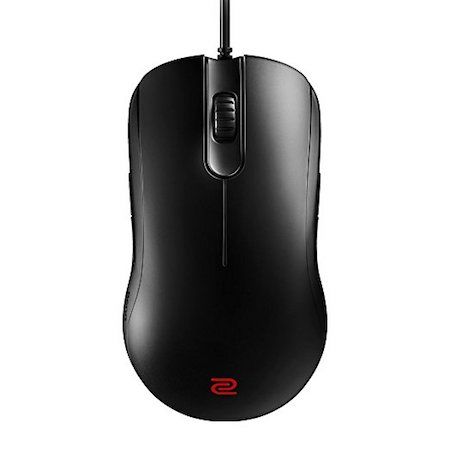 This mouse uses another very good sensor, the AVAGO 3310. Zowie is a well known brand and the most used amongst professional CS:GO players, so you know that you can aim with this mouse.
Like all Zowie mice, they go for a pretty simplistic shape (they all remind me of the super basic Microsoft Intellimouse that people started using for gaming before "gaming mice" were a thing).
Lots of people find this shape very comfortable. I think it's okay, and I do well with it. I just really kind of hate the way this mouse looks, and the fact that the buttons are part of the shell, which makes the clicks not feel as good as the ones on other mice.
If you can get past these small issues, you will love the EC2-A.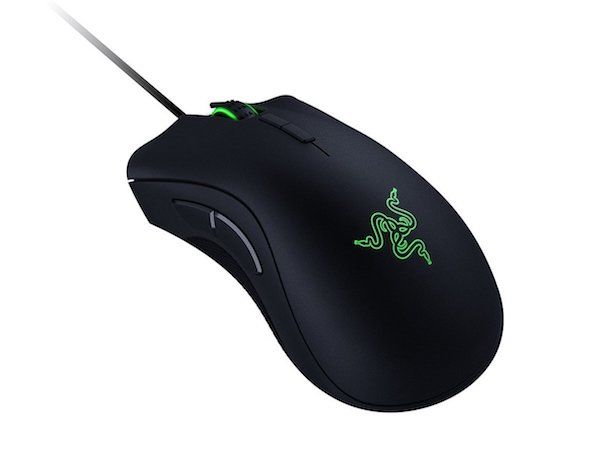 This is a good mouse that a lot of people use and love. I like this mouse a lot, but here's the thing — I've known so many people that had to go through 10s of Razer mice over a short amount of time that I'd go for this only if you REALLY love the way the mouse feels, because chances are it will fail on you sooner rather than later. Basically Razer doesn't care much about durability.
The sensor it uses is the PMW3389 which is Razer's own version of the public PWM3360. Unlike Logitech's version, Razer added more smoothing as you increase the DPI. This shouldn't affect you as most people would run this mouse well below 1900DPI, which is where the smoothing seems to increase. But, in general, I like a sensor that doesn't do any malarky like this, and keeps the smoothing to 2 frames across the DPI range like Logitech does. Still a great sensor, you will be accurate with it — it's more of a company philosophy thing.
Other Options
The only reason this mouse is in the "Other Options" category is because it's out of production. A small mouse designed for "claw grip" players, it has the best mouse sensor ever (PWM3366) and the best switches (Omron). The position of the sensor on the mouse makes it feel snappier than a G403, and it's a super light mouse at 87g.
Overall this is, in my opinion, the best mouse to feature the PWM3366. After all, it's no coincidence that after switching to the G Pro for a while, shroud is now using the G303 again.
Hopefully Logitech realizes that, while the G Pro is great, the G303 was beloved in the gaming community, and provides us with a worthy successor.
Note: the Logitech G302 has the same shape, but it lacks some very important features, namely the sensor is NOT the PWM3366, and it doesn't have the teflon feet on the sides, making this mouse a lot less stable. So, get a G Pro if you want a small mouse for claw grip with the PWM3366.
You can get a refurbished Logitech G303 here — I bought one and it was pretty much like new, but YMMV.
Update: I am now using the G303 as my main mouse.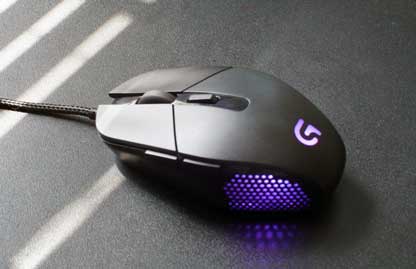 It's the lightest mouse featuring the awesome PWM3366 sensor. It's a very tiny mouse, but the shape is just great if you like to finger / claw grip!
The slanted sides make it very easy to lift this mouse without having to squeeze it with your fingers. Despite that, it's very stable, and I've been getting crazy kills (especially turning fast if someone is shooting at me from behind). I can see why shroud uses it!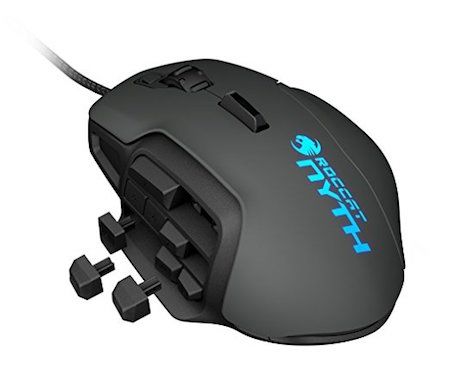 Adding this mouse because I'd been looking for a mouse with a ton of buttons some time ago, and the Nyth is really nice. It features a modular button design, which means you can swap out button configurations and shapes to make the mouse comfortable and functional. You can even 3D print your own attachments to achieve maximum customization. This is a mouse that you'd want more if you play MMOs or if you want extra productivity for editing or something like that. It's a little gimmicky and expensive, but it's still a great mouse.
In Conclusion
Hope this article sheds some light on what to look for in a mouse. I'm not going to have a best overall mouse because mouse comfort is very subjective. Just get a few of these mice on Amazon, try them out for a week and send back the ones you don't like!
What mouse do you currently use and why? Let me know in the comments!