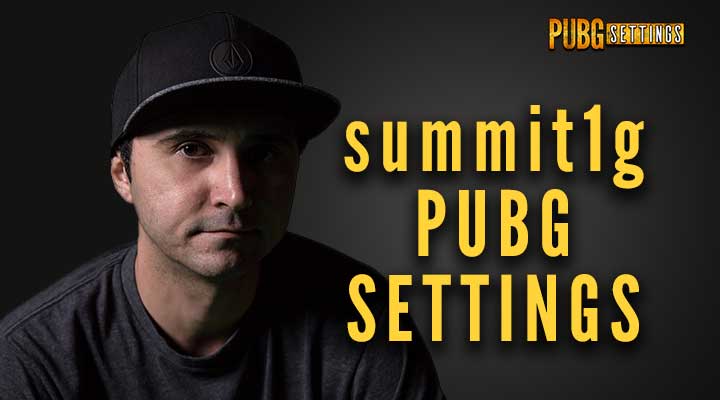 summit1g is a great gamer who's developed a huge following thanks to his abilities and his personality.
Let's take a look at his settings:
summit1g PUBG Settings
summit1g Graphics Settings
Resolution: 1920 X 1080
FpsCameraFov: 103
Brightness: 50
Anti-Aliasing: VERY LOW
Post-Processing: LOW
Shadows: VERY LOW
Texture: LOW
Effects: LOW
Foliage: VERY LOW
View Distance: LOW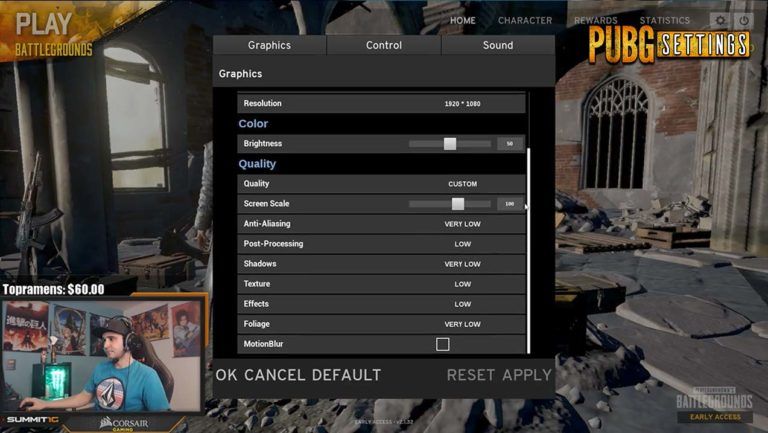 summit1g Mouse Sensitivity Settings
Invert Mouse: NO
General Sensitivity: 50
VehicleDriver Sensitivity: 50
Targeting Sensitivity: 50
Scoping Sensitivity: 45
Scope2X Sensitivity: 45
Scope4X Sensitivity: 45
Scope8X Sensitivity: 45
Scope15X Sensitivity: 45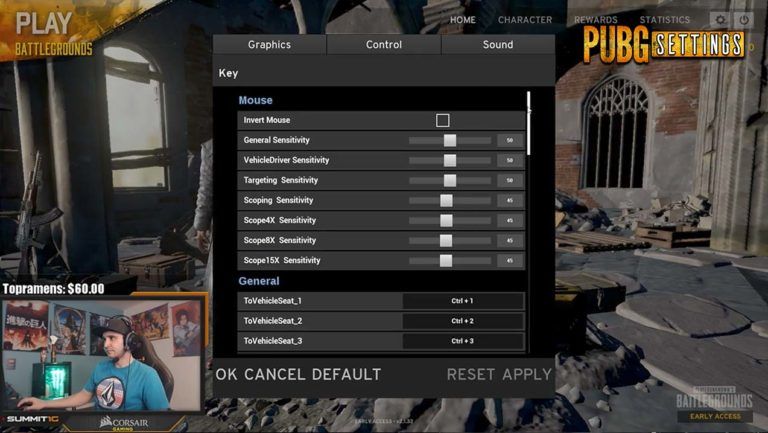 summit1g uses a mouse DPI setting of 400 and a Polling Rate of 500.

Does summit1g Use ReShade?
Yes, summit1g uses ReShade to increase color vibrance and pop. I'm not sure on the exact settings but my guess is he uses the following shaders:
Vibrance
Colorfulness
Adaptive Sharpen
What Voice Changer Does Summit1g Use?
Summit1g regularly uses a piece of software called Clownfish to change his voice when playing games like GTA Online.
Summit1g Clownfish Settings – How to Set Up a Hotkey
If you wanna set up a hotkey for push to talk like Summit1g, you have to download and install Clownfish.
Then you should download the "Push2Talk" plugin from the Clownfish website as well. Once done, extract Push2Talk.exe from the zip file.
After installing Clownfish, put the Push2Talk.exe in the Clownfish installation folder (usually that's C:\Program Files (x86)\ClownfishVoiceChanger).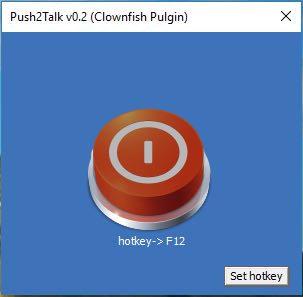 Now run Clownfish, then run Push2Talk.exe, choose your hotkey, and you should be good to go!
summit1g Setup and Gear
Headphones: Audio-Technica ATH-ADG1X
Mouse: Final Mouse 2015
Keyboard: Corsair Gaming K70 RGB RAPIDFIRE
Monitor: ASUS VG248QE 24-inch 144hz 1ms
summit1g PC Specs
CPU: Intel Core i9-7900X
GPU: 2X MSI GTX 1080 Ti Seahawk
Motherboard: MSI X299 Gaming M7 ACK Motherboard
RAM: 64GB Corsair Vengeance 3000MHz
Hard Drive: 1TB Samsung 960 EVO PCIe NVMe – M.2
Power Supply: Corsair RM1000X
CPU Cooler: Corsair Hydro H100i V2
Case: Corsair Obsidian 900D