Update #24 brings about some awesome news – PUBG's snow map, Vikendi is now live on the Test Server!
There are a few cool things that come along with the map so let's take a look, shall we?
Vikendi: Some Info About the New Map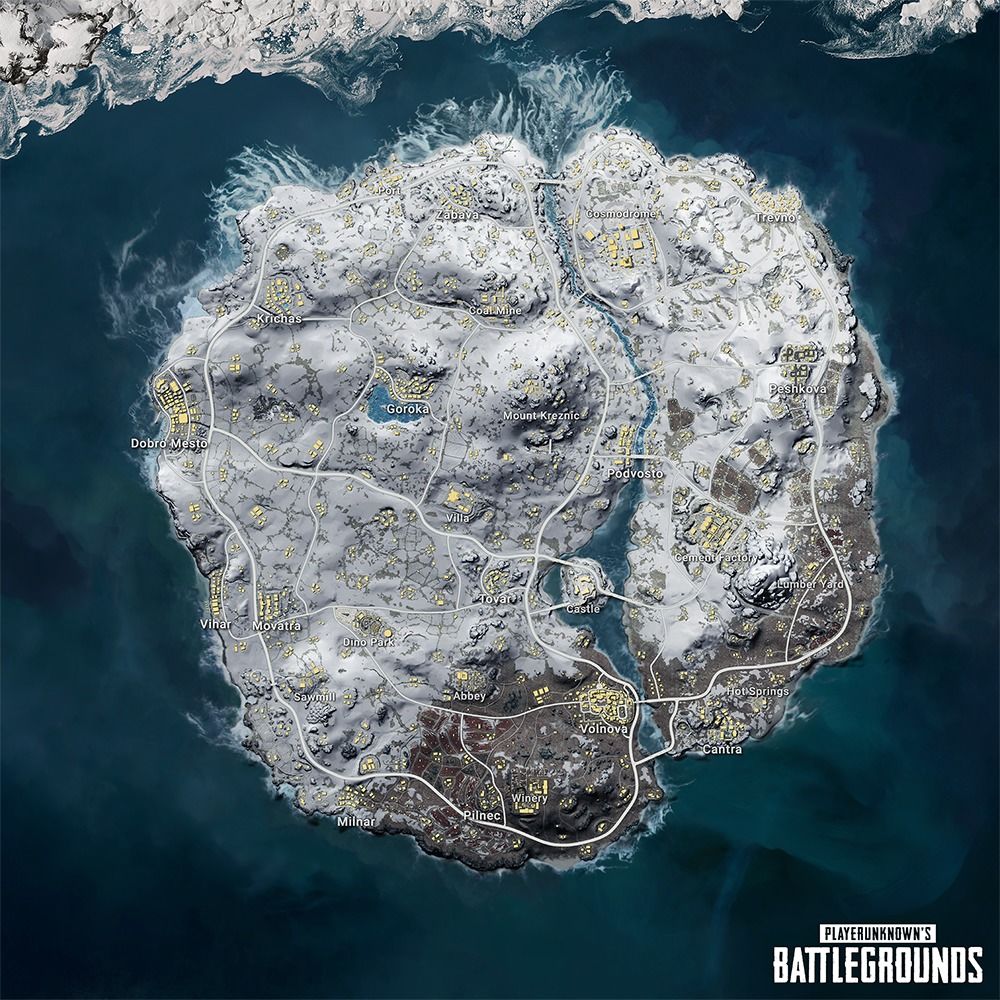 PUBG's winter map is dropping appropriately just before Christmas.
Its's called Vikendi (from "vikend" which means "weekend" in Serbo-Croatian, I can only assume) and it's a 6×6 km map.
The developers say the map is tweaked to be more tactical than Sanhok.
Interesting facts are that the circle is going to be smaller to begin with, but it's going to shrink more slowly, in a move to force players to really explore all areas of the map, and have more gameplay variety.
The feature I've been personally most excited about is the fact that the map is mostly covered in snow. Footprints and vehicle tracks will be visible in the snow for some time, essentially introducing another gameplay mechanic to PUBG.
Quick Vikendi facts:
Size is 6×6 km.
Temporary snow tracks for vehicles and footprints for players.
Smaller initial bluezone, tinier changes from phase to phase.
From phase 4, the zones will close in slower, like Sanhok.
Vikendi loot:
Level 3 helmets spawn in the world.
Level 3 vests spawn more often than other maps.
Higher Smoke Grenades spawn rate.
New AR, the G36C will spawn instead of the SCAR.
New vehicle, a Snowmobile is introduced — great on snow but bad on regular roads.
Let's take a better look at these last two points..
The New AR for Vikendi: the G36C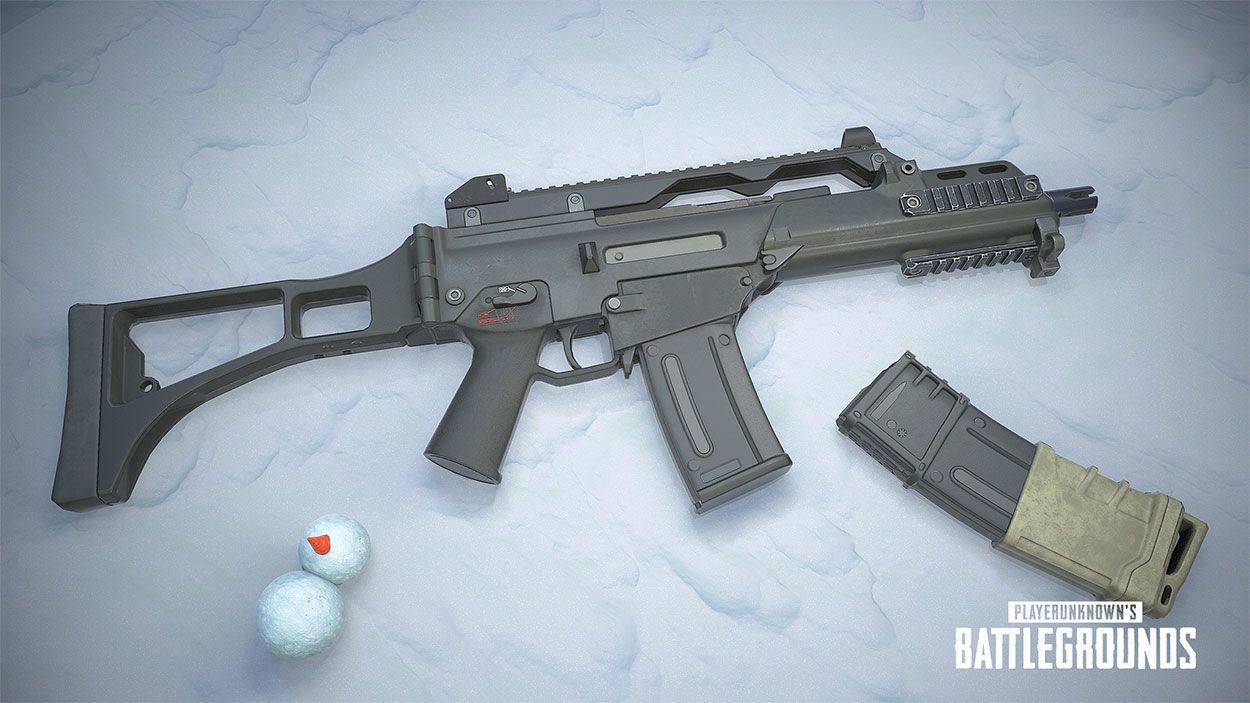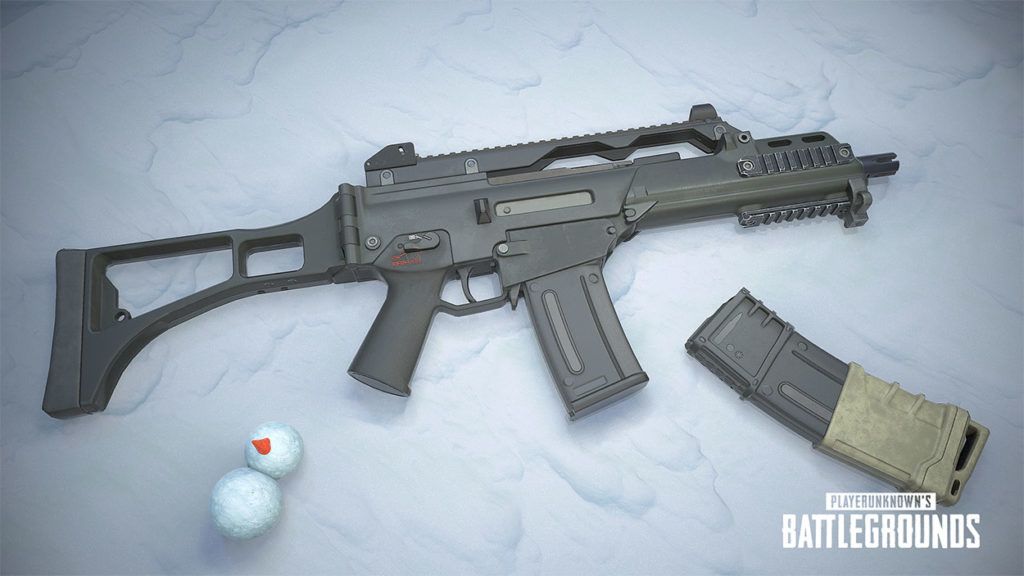 This new assault rifle takes the place of the SCAR on Vikendi. It looks fairly close to the real deal, the Heckler & Koch G36C, a pretty badass weapon that the German police uses and that looks German-engineering-level sharp.
Quick G36C facts:
5.56 rounds x 30 (standard) or 40 (extended magazine)
Doesn't have a stock attachment.
The New Vehicle for Vikendi: the Snowmobile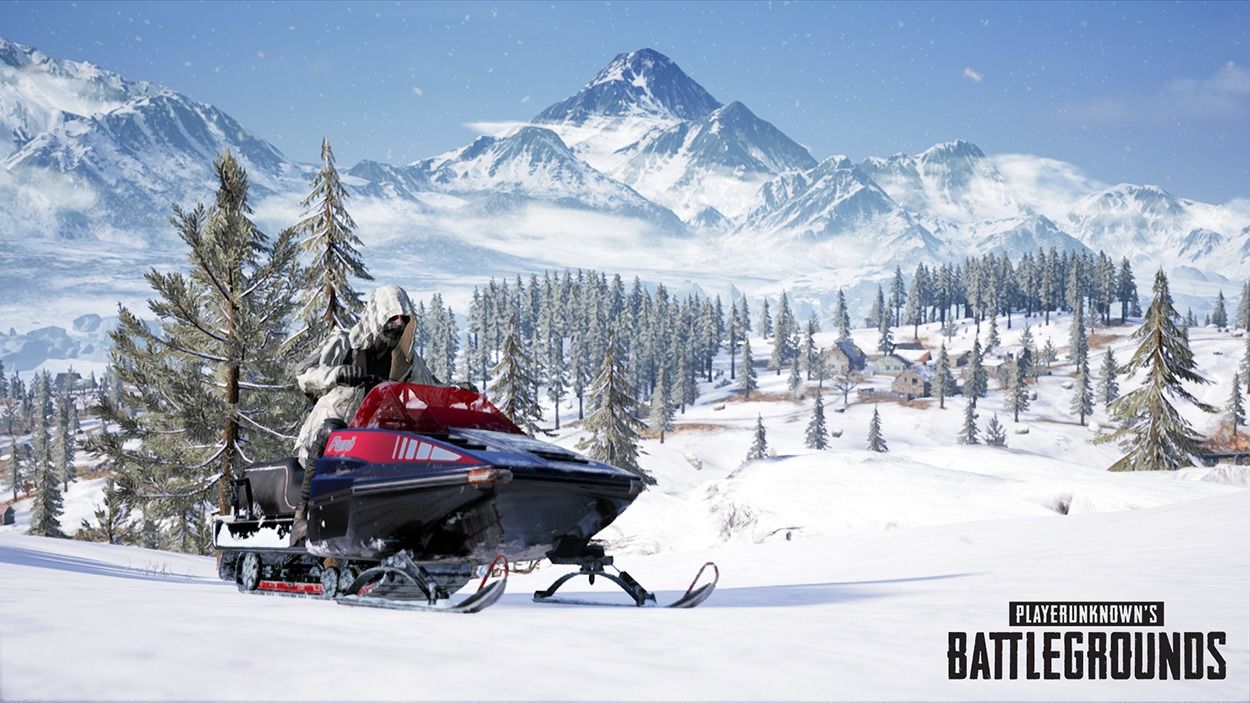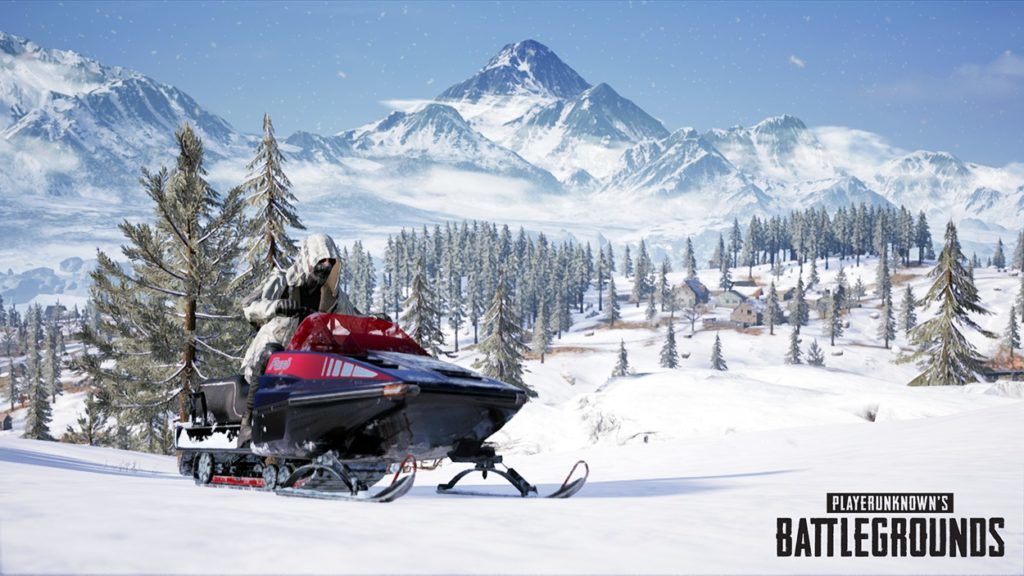 The snowmobile is just.. a snowmobile (if you've played Ring of Elysium you the deal – it's good on snow, bad on asphalt).
Quick Snowmobile facts:
Conclusion
That's all for now folks — while I haven't played it much yet, I've been checking out some of the Vikendi gameplay on Twitch..
What do you think of Vikendi so far? Let me know in the comments!
Have fun!