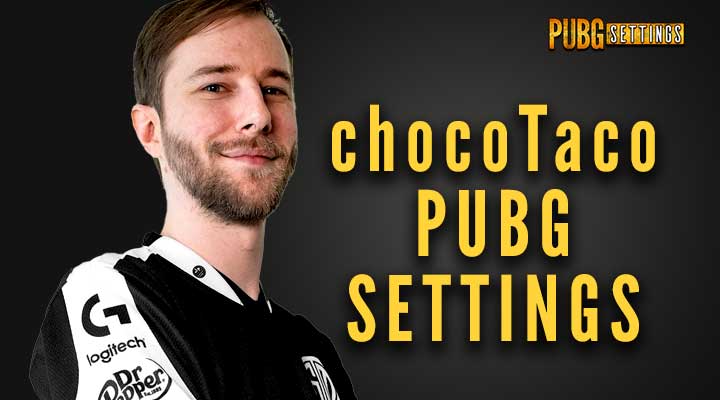 Who is chocoTaco?
Real name: Jake Throop
Date of birth: September 22, 1988
From: Chicago, Illinois
chocoTaco is an ex educator who used to teach kids engineering concepts with LEGO. He made the switch to becoming a PUBG streamer full time in 2017. He has held the top skill rating in North America for PUBG, and is consistently one of the top players in the world.
Let's take a look at his settings:
chocoTaco PUBG Settings
Current as of May 2019
chocoTaco Graphics Settings
Resolution: 1920 X 1080
FpsCameraFov: 103
Brightness: 100
Anti-Aliasing: ULTRA
Post-Processing: MEDIUM
Shadows: VERY LOW
Textures: ULTRA
Effects: VERY LOW
Foliage: VERY LOW
View Distance: ULTRA
Sharpen: ON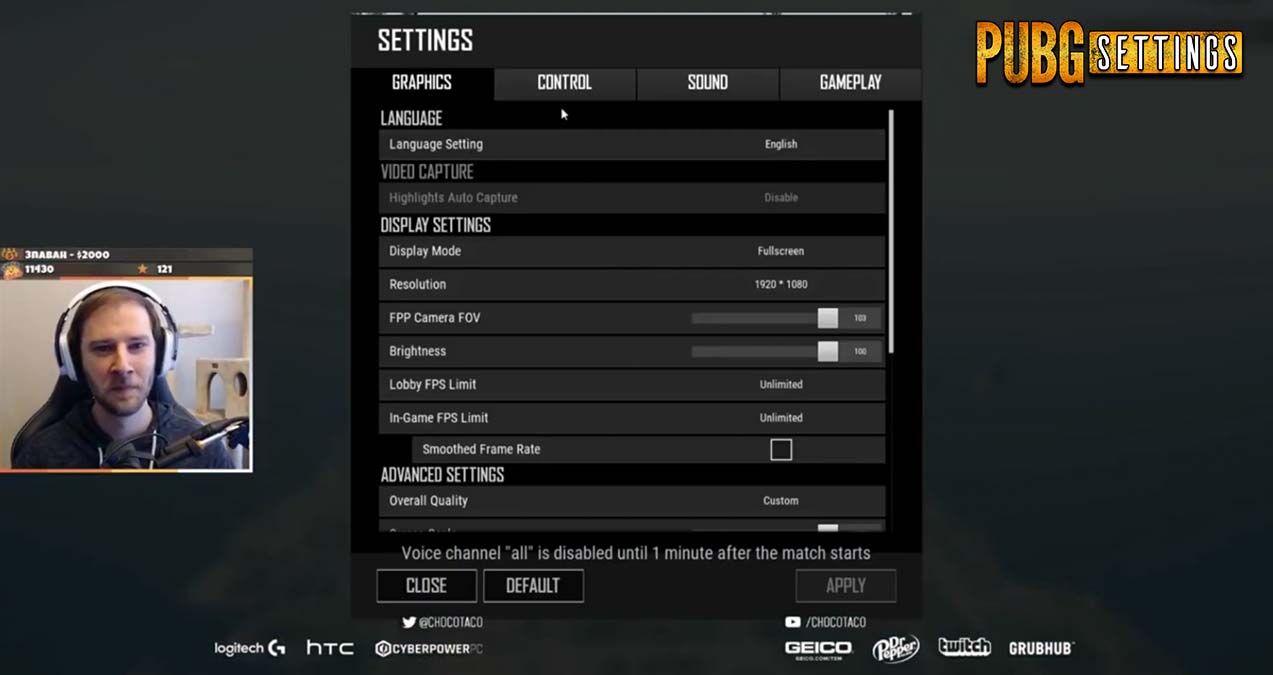 chocoTaco Mouse Sensitivity Settings
Invert Mouse: NO
General Sensitivity: 25
Targeting Sensitivity: 25
Iron-sight Sensitivity: 25
Scoping Sensitivity: 50
Scope2X Sensitivity: 25
Scope4X Sensitivity: 25
Scope8X Sensitivity: 25
Scope15X Sensitivity: 25
chocoTaco uses a mouse DPI setting of 800 and a Polling Rate of 500 Hz.
chocoTaco Setup and Gear
Headphones: Logitech G935
Mouse: Logitech G703
Mousepad: Logitech G640
Keyboard: Logitech G610
Monitor: Acer Predator XB241H
chocoTaco PC Specs
CPU: Intel i7-8700K
GPU: Nvidia GeForce RTX 2080 Ti Founders Edition
Motherboard: MSI Z370 GAMING M5
RAM: G.SKILL TridentZ RGB Series 32GB (4x8GB) DDR4 3600MHz DIMM
Hard Drive: Samsung 960 PRO Series – 2TB PCIe NVMe – M.2
Capture Card (for Streaming): Magewell Pro Capture Quad HDMI
Case: Thermaltake View 31