If you follow PUBG news in any way, shape or form, you're bound to know that a brand new PUBG map is in the works, and that it is a desert map.
The new map, which will ship with PlayerUnkown's Battlegrounds Version 1.0, is called Miramar. (The name has been changed from the original leaks, which bore the name of "Valle Coronado")
Version 1.0 of PUBG, officially marking its exit from the Early Access program, will be released on December 12th, 2017.
Update
: Brian Greene said the map will NOT ship with PUBG V1.0, so we're thinking Q1 2018?
If you have any more info let me know in the comments.
Update Dec 3: The Desert map will be available on the Test Server in the next round, along with a Miramar-specific new weapon: a sawed-off shotgun. Nice!

Update Dec 5: And a new Miramar-exclusive vehicle, the pickup truck that we found in the datamine (see towards the end of the article) is now official and looks like this in-game.
Update Dec 6: A new weapon for Miramar: a Winchester rifle, called the Win94 in-game. Check it out!
Update Dec 7: A new weapon, the Rhino R45 revolver is also found on Miramar, where it replaces the R1895. Also, Miramar is now LIVE on the Test Server, so go check it out!
New PUBG Map, What's in Store?
This new desert map features wonderful urban and natural environments that will definitely make for a completely different "feel". It looks a little like a run down Mexican city.
Here is the map in all its glory (click to enlarge).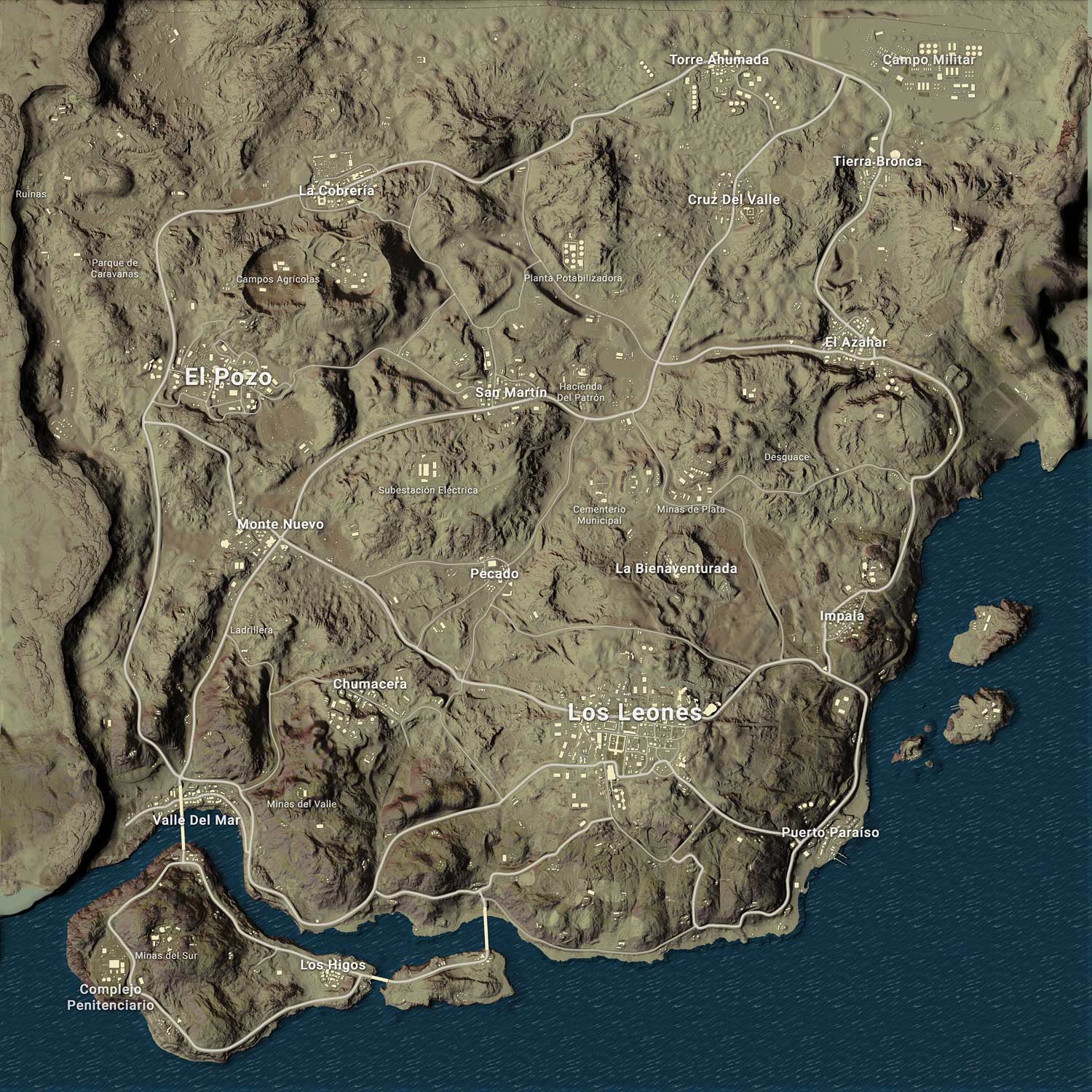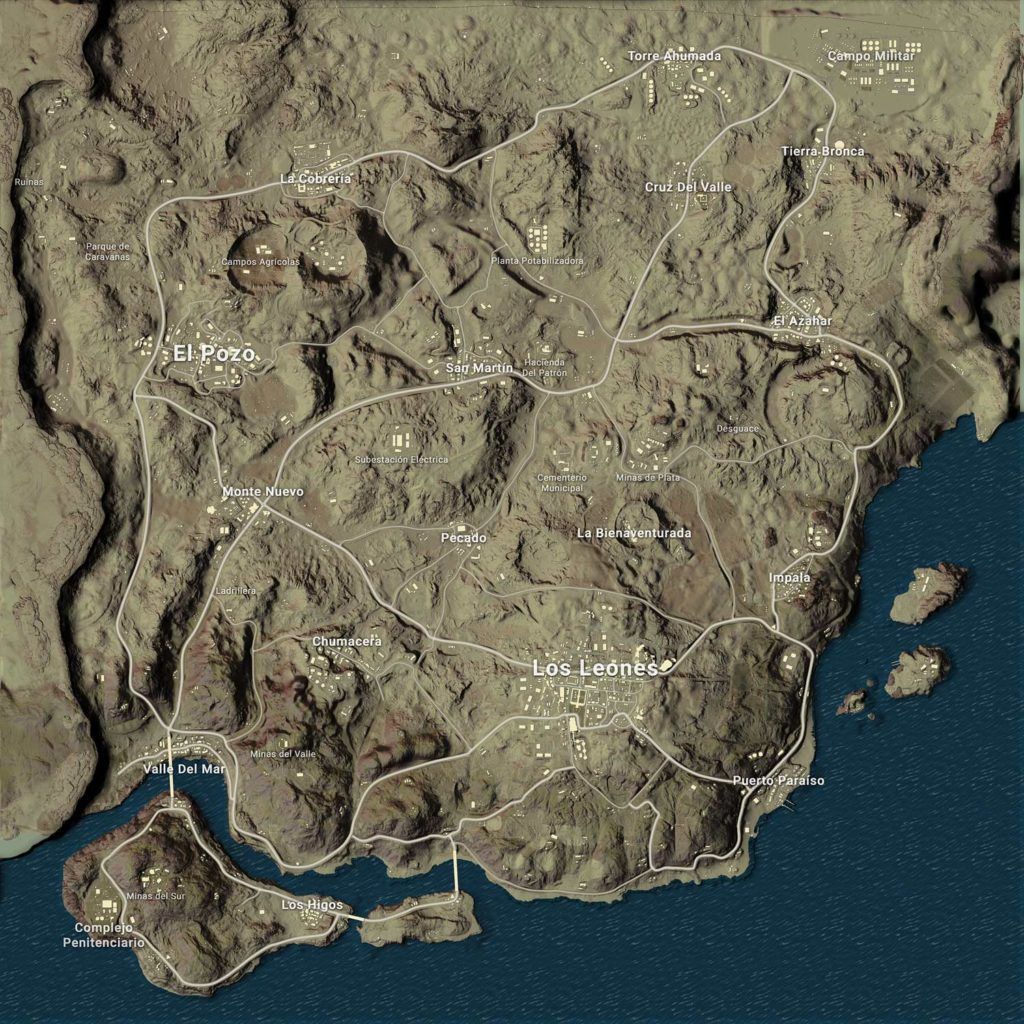 So, let's take a look at Miramar, and everything we know so far about this awesome new map:
Desert Map Size
The map is now officially an 8 km x 8 km map, like Erangel (the original PUBG map that you know and love).
Desert Map Features
Los Leones is the main city on the map, and it's the biggest urban complex in PUBG so far. It's full of high-rise buildings, and it looks incredible. Unfortunately, you won't be able to explore every floor of every building for performance reasons, though.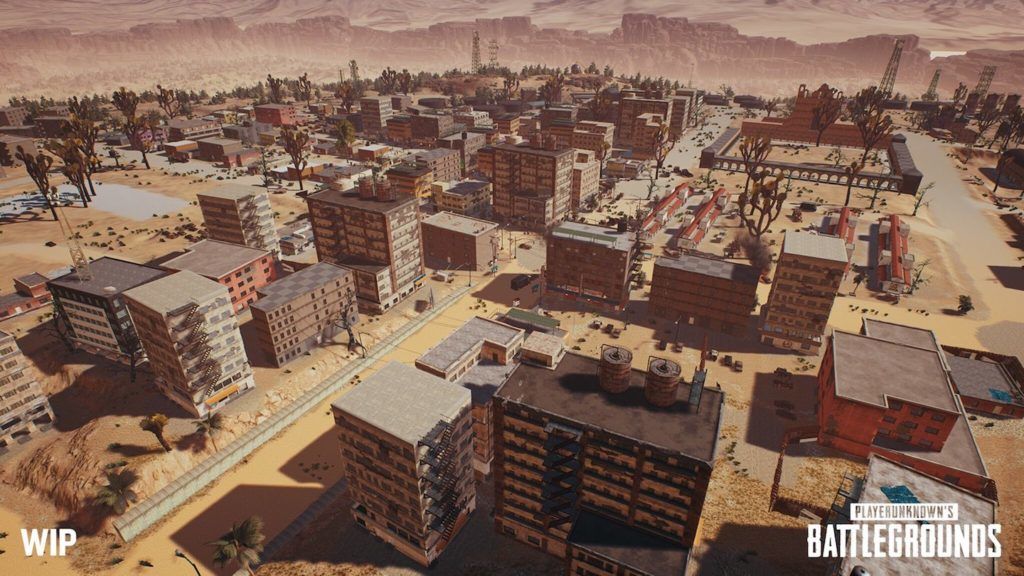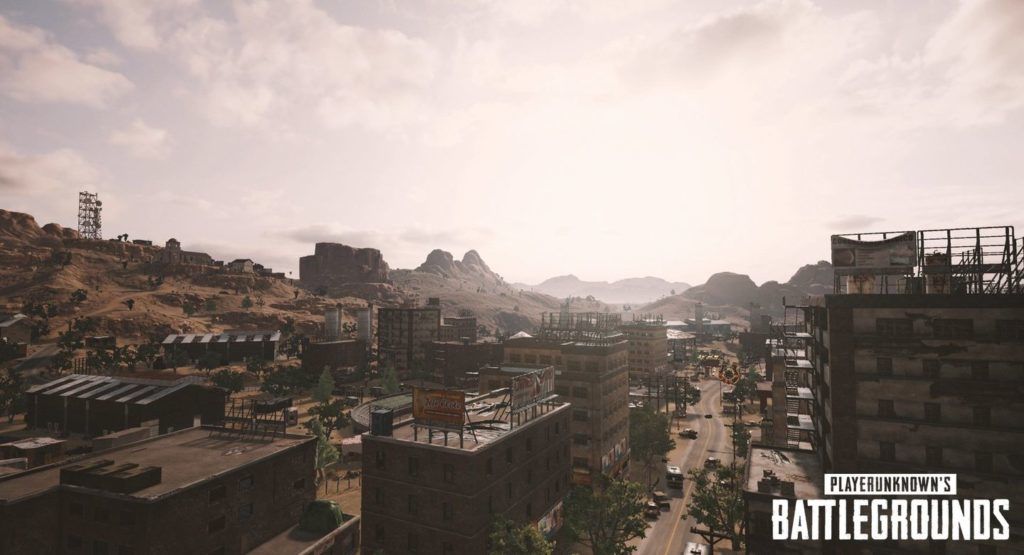 Some more interesting locations such as:
A soccer field.
A trailer park.
A junkyard.
A cartel airship.
A graveyard.
A monastery (from which you'll be able to snipe at your leisure — apparently one of Brian Greene's favorite buildings in PUBG).
Two craters, both featuring buildings.
A canyon that runs vertically to the west of the map, which should make for some pretty epic final circle battles.
Two silver mines, which should be explorable like the bunkers in Erangel.
A prison island to the south of the map, connected by bridges to the mainland and to a smaller island.
The map itself will be surrounded by mountains (so that players won't be able to parachute out of bounds), and will feature a lot more dips and valleys, such that it's going to be harder to drive on it, but it will make for more interesting gunfights.
More Pictures of Miramar, PUBG's Desert Map
Here are a few more screenshots of the map in-game (click to enlarge):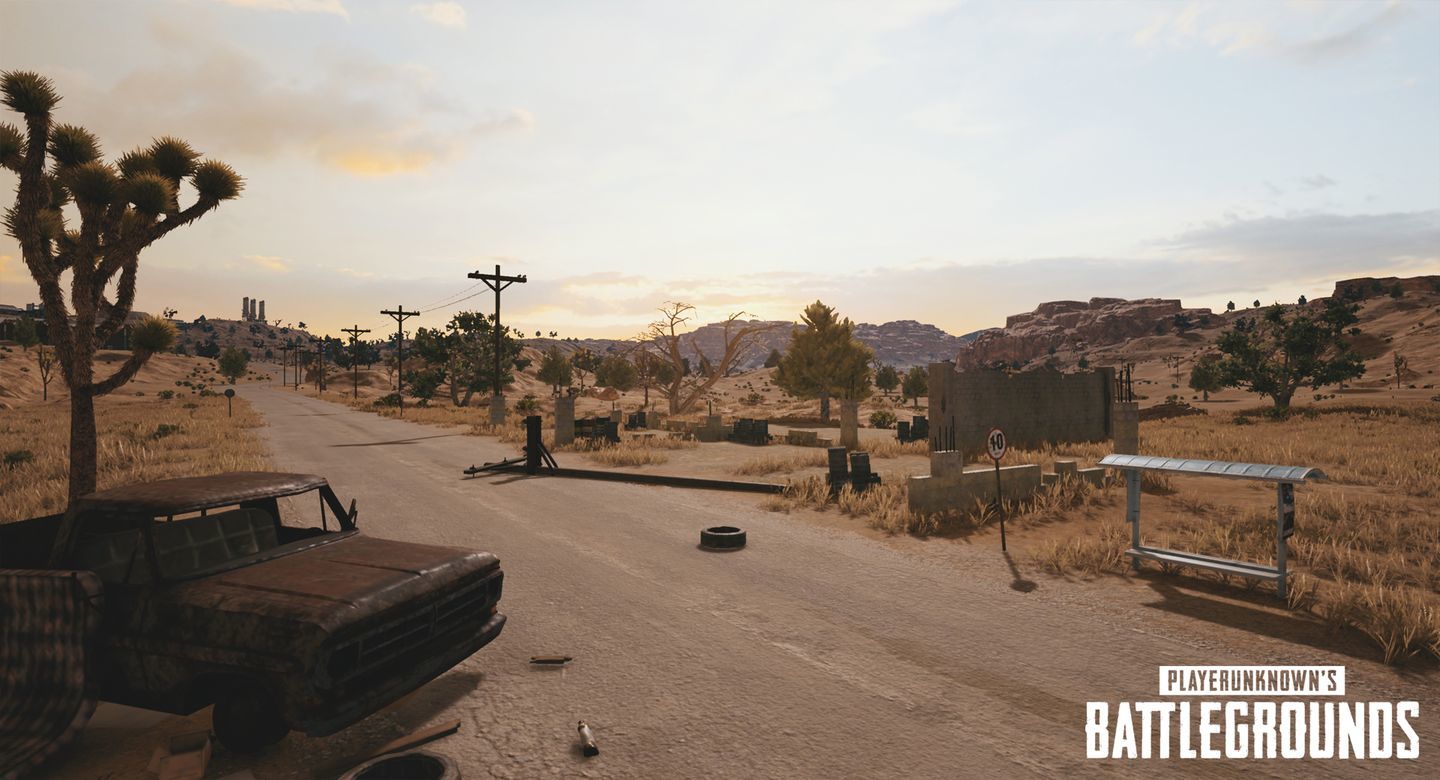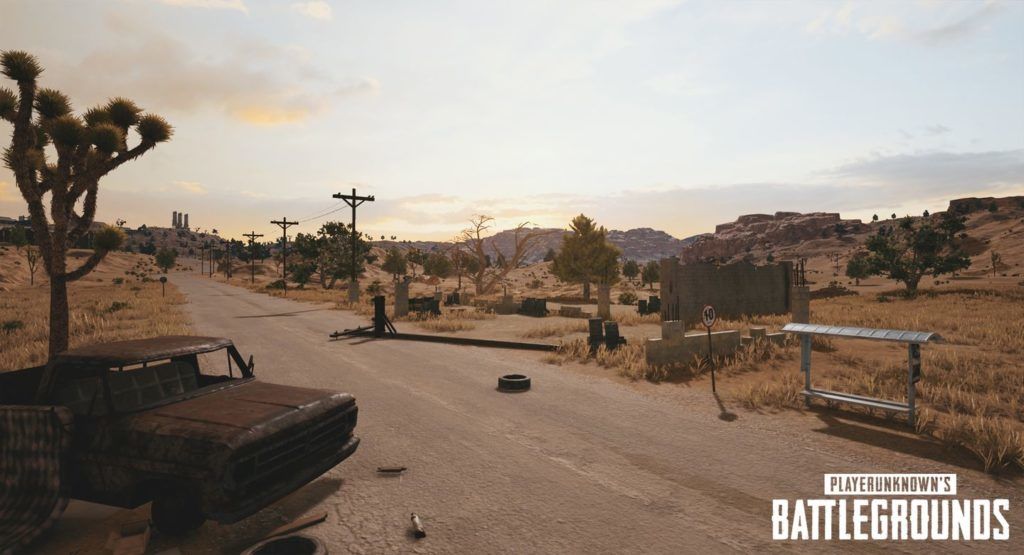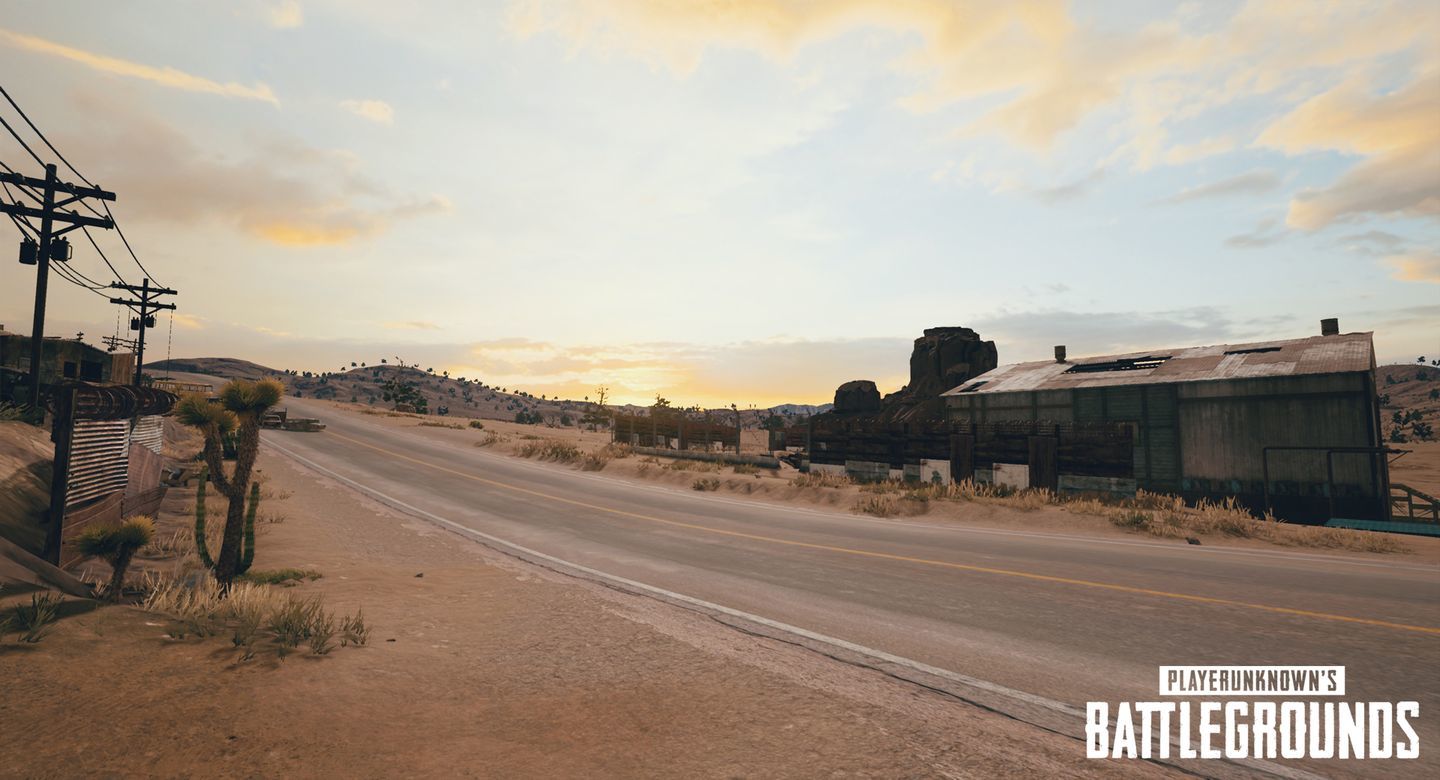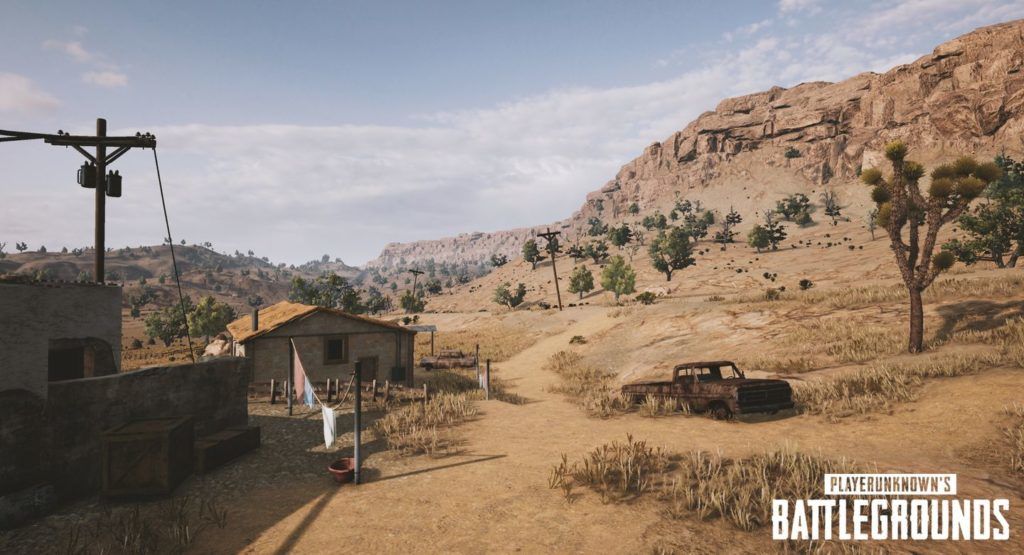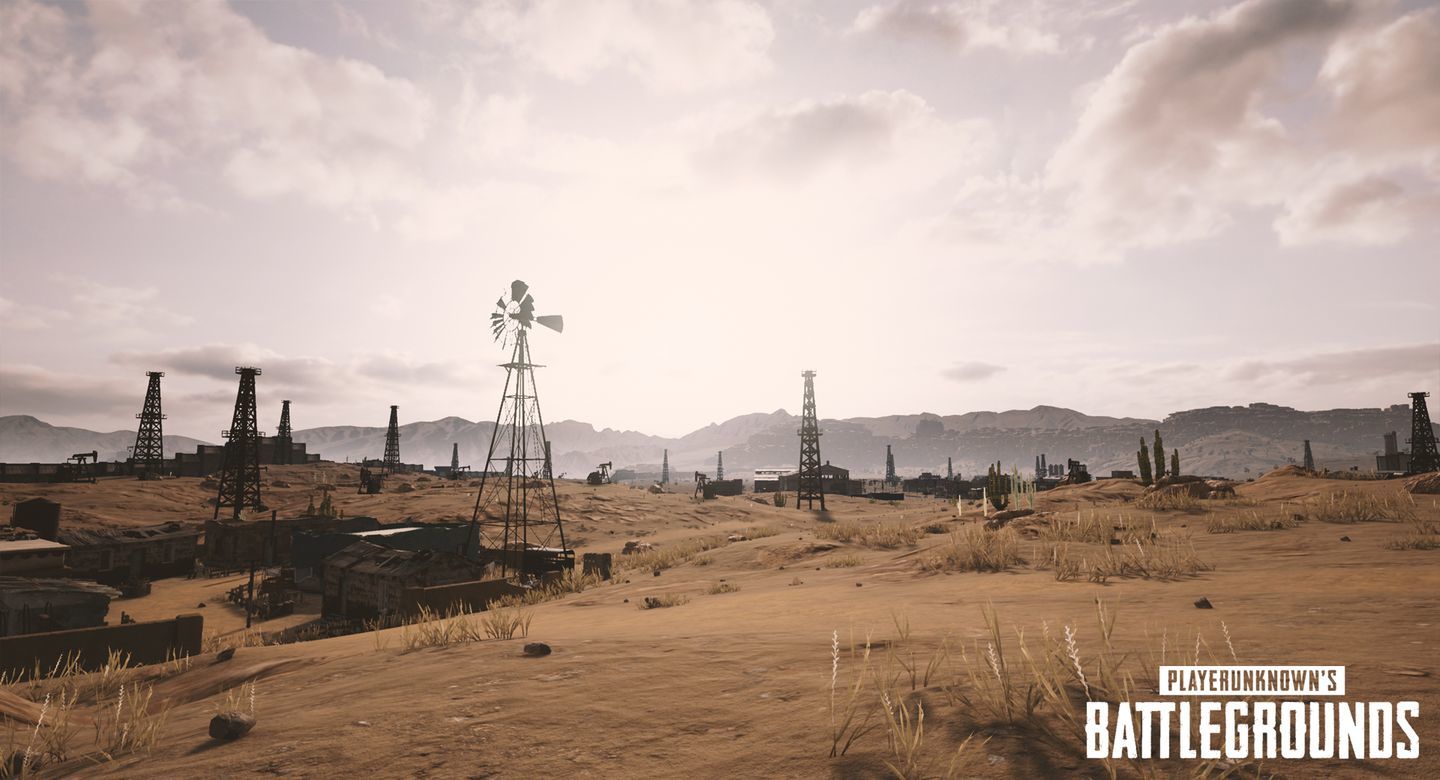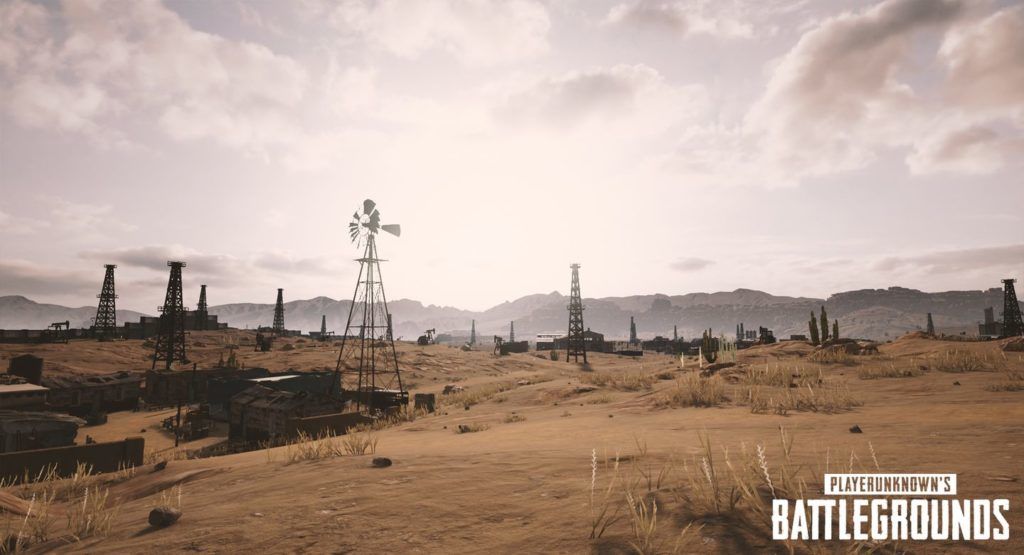 New Vehicles coming with the Desert Map?
There is also the possibility that new vehicles will be introduced when Miramar goes live. We've already seen the VW Microbus, but a recent datamine also produced evidence of a pickup truck and a jet ski.
Update: The Pickup truck has been confirmed, as well as the Jet Ski, which is actually called Aquarail, and it's going to be available both in Miramar and Erangel.
In Conclusion
Miramar looks like an incredibly fun map, and I can't wait to play it! What are your thoughts? Let me know in the comments!