If you like playing PUBG in FPP (First Person Play), like most of the best PUBG streamers out there, then it's important to know about FpsCameraFov and what it does.
Put simply, the FpsCameraFov setting changes the field of view in first person play, like so (scroll further for static screenshots):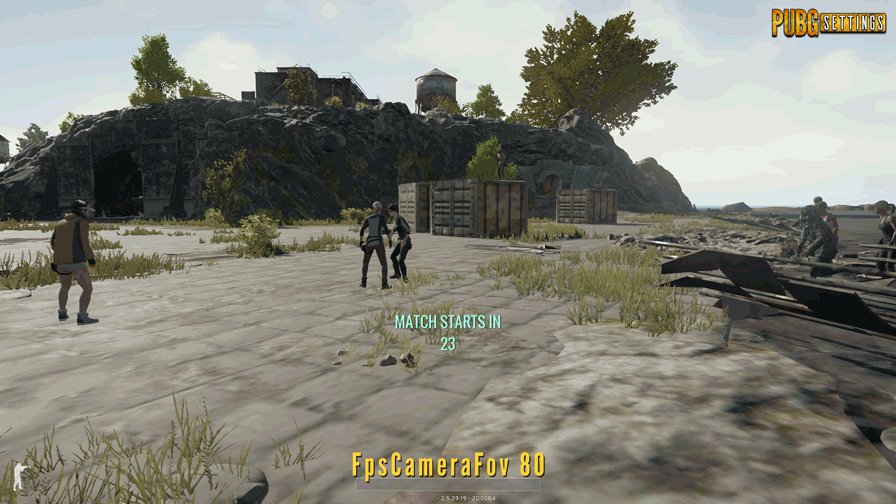 In theory, having the widest possible field of view, would allow you to see more of the world around you, giving you the advantage of being able to spot enemies in your peripheral view that would otherwise simply not fit in your screen. The advantage of running the field of view at the lowest setting is that whatever's in front of you will not be as small, so you'll be able to see your enemy better.
For what it's worth, it seems that most PUBG streamers run FpsCameraFov at the default 80. There are notable exceptions, like shroud, who plays with FpsCameraFov at the widest setting (103).
Here's a quick and dirty FpsCameraFov comparison of the slider set to default (80) vs the widest possible fov (103).
PUBG FpsCameraFov Comparison Screenshots
(click to enlarge)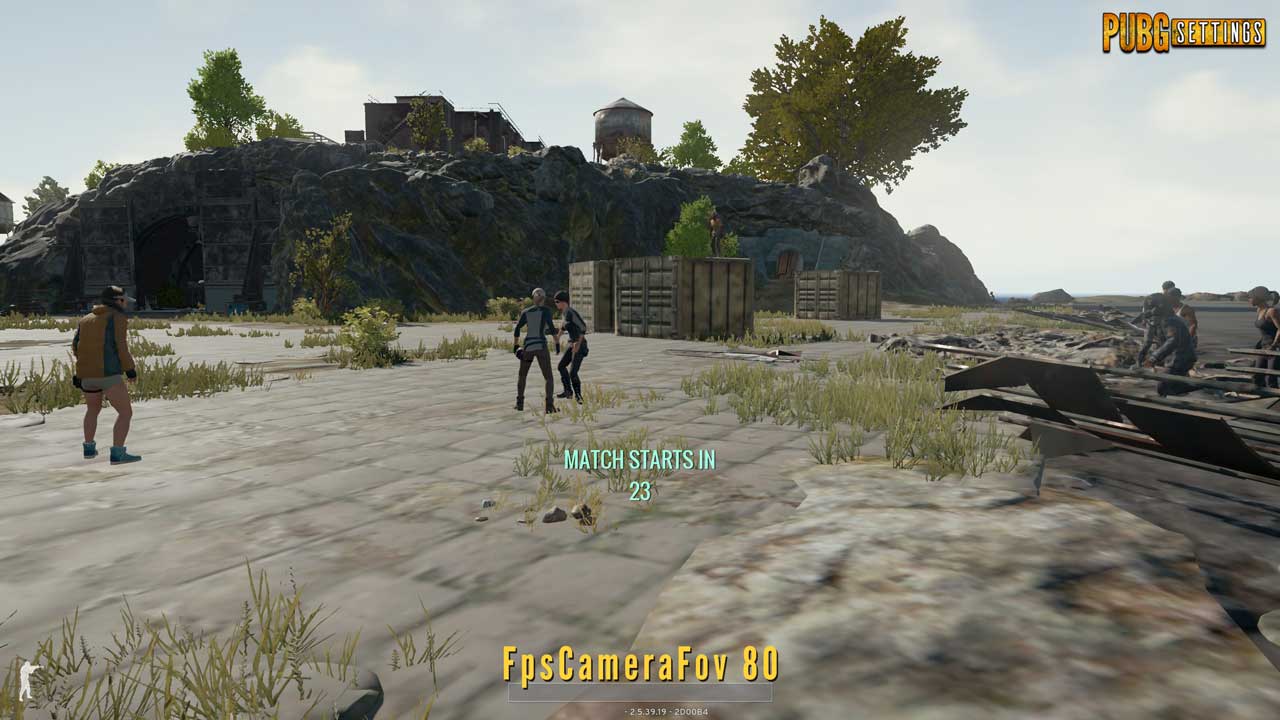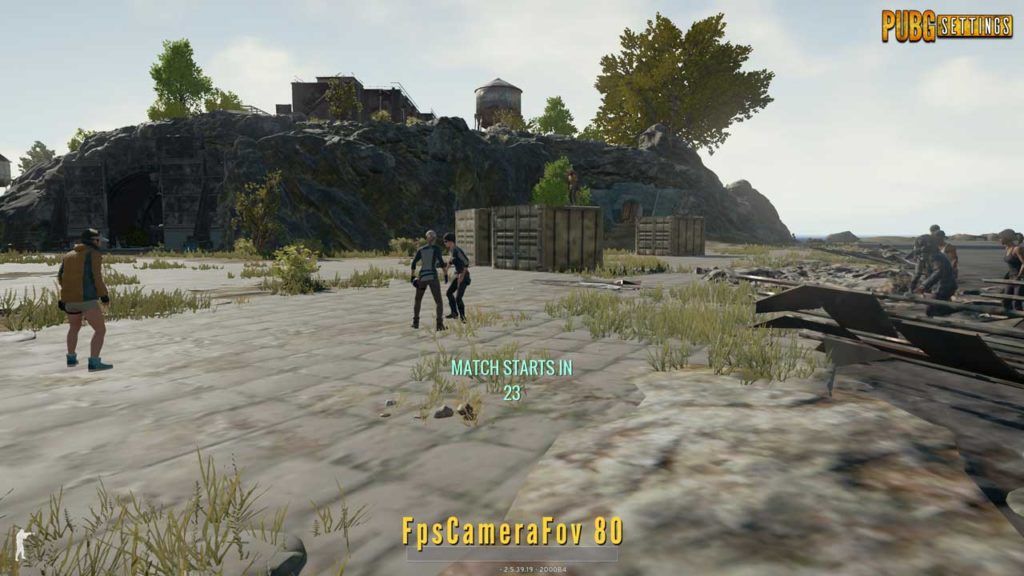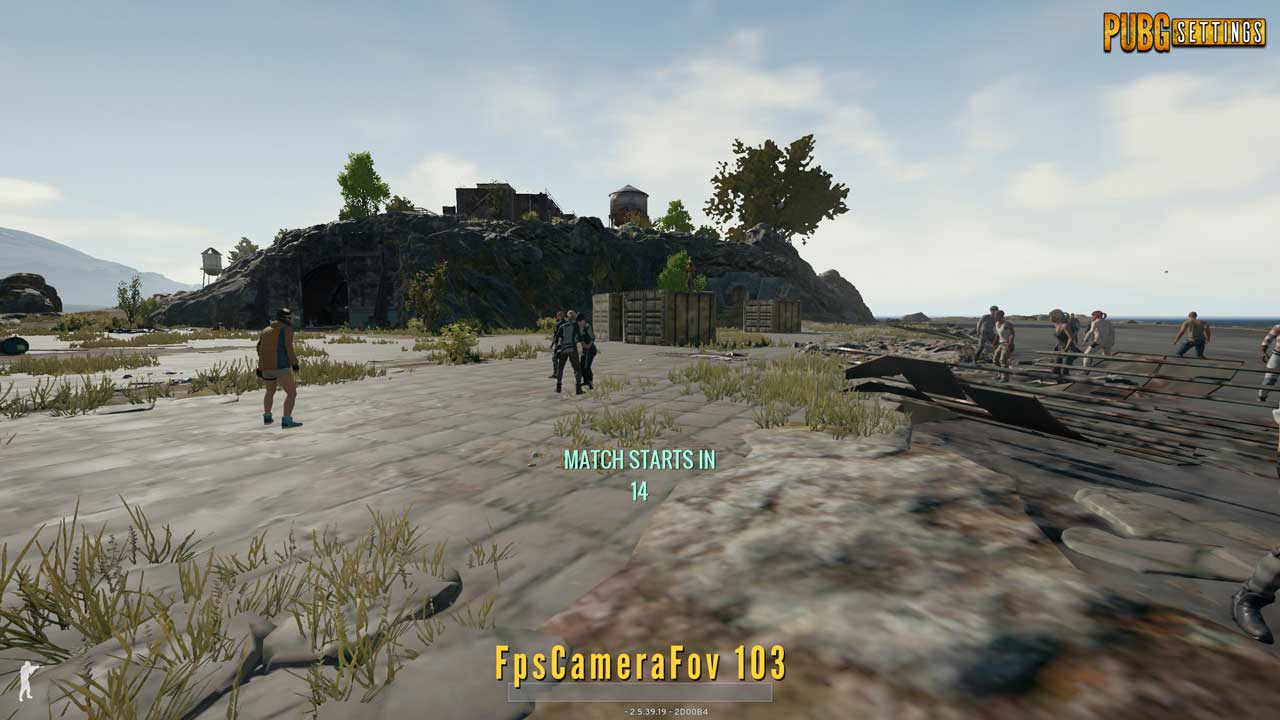 Hope this helps you make the right decision when it comes to what FOV you wanna go with! Let me know in the comments what your preference is!